We have returned to homeschooling after taking a much needed break. It was refreshing and also gave us time to think back on the experiences we had together this past year. Even more so, how much our homeschooling has changed since we began four years ago.
I didn't have the foggiest idea how to home school the first year so I bought the convenient curriculum-in-a-box. I ordered grade-level curriculum from A Beka for the girls and my eldest child was enrolled in the accredited program utilizing their DVD program. We quickly learned that there were bits and pieces of the program that we loved and others that we hated, with a passion. I hate to waste money, so we pressed on through the year. Over time we learned to make it more entertaining. We omitted the things that we didn't need and added others. We found out about more homeschooling programs in our area and participated in those. By the end of the year we had learned to make things our own.
Spring of that year brought in the first home school convention that we attended. It was both enlightening and overwhelming at the same time. We had no idea how many various curriculum choices were available. The first day, we just walked around and browsed through the curriculum choices, attended a few seminars, and learned more about the various styles of home schooling. When we went home that night, everything began to click together. Our eyes had been opened.
No more curriculum-in-a-box for us. We began piecing together the curriculum choices for each subject during our second year. It was much more enjoyable, but still, we had a lot to learn. Wanting things to be consistent, we would vote on curriculum choices. The majority ruled. Though it worked out great for most of the kids, there was always one child who didn't do well with a particular book. One of my children, does not do well with textbooks at all. I had to really come out of my comfort zone and make adjustments accordingly.
Those first two years were the hardest years to work through, but we did not give up. We learned so much and we have finally brought our home school to the place that I envisioned it to be. Our home schooling experience is interest-led and parent directed. It is very interactive and full of activities within and away from the home. After years of trial and error, home school conventions, blog reading, internet searching, curriculum tossing, laughing and crying, we had finally found our style.
This past year, we home schooled our way. We created so many wonderful memories and had some awesome learning experiences. There are too many to share, but I will leave you with some of our favorites of 2011.
Gymnastics 2011!

Field Trips!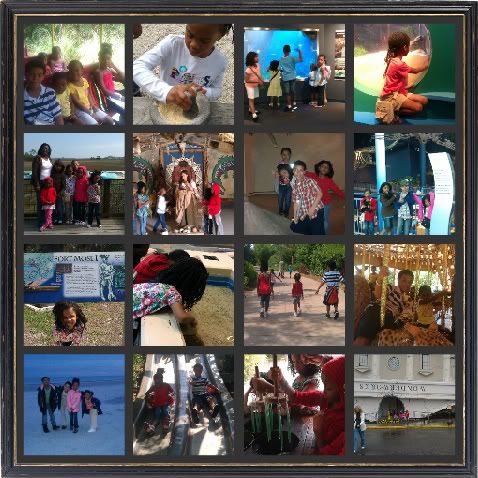 Investigating!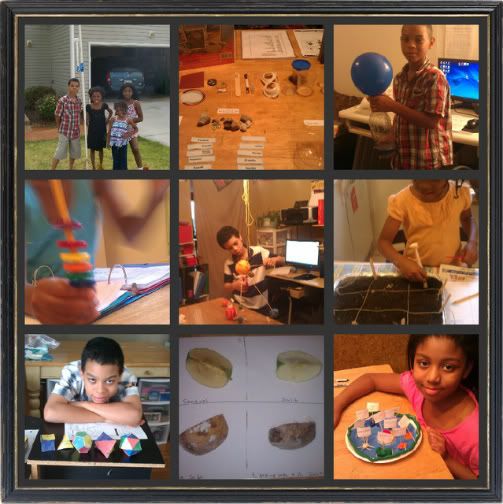 Looking forward to learning and improving in 2012!